If you want to increase the profitability of your business, you should't always be focusing on the revenue side of the equation. Loose spending is a common way that businesses slow their growth. In my experience as a business advisor, some businesses are their own worst enemy when it comes to profitability.
As the CEO of Business Benchmark Group, at every Board of Directors 12 Melbourne Business Coaching Program one of the key questions that I ask is:
Are all your business expenses essential to the day to day running of your small business?
Stop unnecessary spending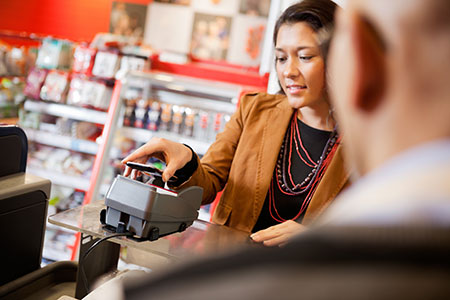 The smart business owners will spend some time each year reflecting on our business' expenses. They will make a strategic decision to weigh up which costs are offering returns to their small business, and which are simply unnecessary investments.
Choosing to analyze your expenses over the last six months will provide you with an advantage over your competitors.
To help you take control of your business here are 7 tips to reduce your business expenses:
Steer clear of shiny objects. Reduce your business expenses by asking "why am I purchasing this and how will this purchase benefit my business?"
Ask customers how they found you. This will make your marketing and advertising efforts accountable in terms of return on investment. If certain methods aren't providing you with a return on investment cancel them, downsize them or refresh them.
Reduce your credit limit. Limit the use of your credit card or cut it up entirely and switch to a debit credit card. This eliminates the temptation to place business purchases on your credit card.
Advertise with caution. Advertising can be one of the biggest wasted expenses within a business. Choose your methods of advertising, try all avenues available to your business on a monthly basis and then test and measure which avenues boost your profit and which offer minimal return on investment.
Don't let go of great people. Members of your team who make your job easier are integral to your business' success. There will be a great cost to your business if you lose them. Of course cheaper alternatives will always be out there, but only great employees will grow your business.
Contracts are made to be reviewed. Review all active contracts every six months. You should personally be making these calls to get the best possible business outcome. This will save you money in the long run by showing which contracts are becoming unnecessary expenses..
Compress your costs. Review every key business cost and highlight which costs can be squeezed. Many costs are fixed and some are small and not worth the effort at all. Evaluate which are cost effective and conducive to your business and which expenses can be reduced by seeking more cost effective alternatives.
Remember business expenses can always be reviewed. By strategically assessing all expenses with a test and measure approach will help you discover which expenses will continue to benefit the daily running of your business.
How a business coach can help you discover cost savings in your business? Find out here.