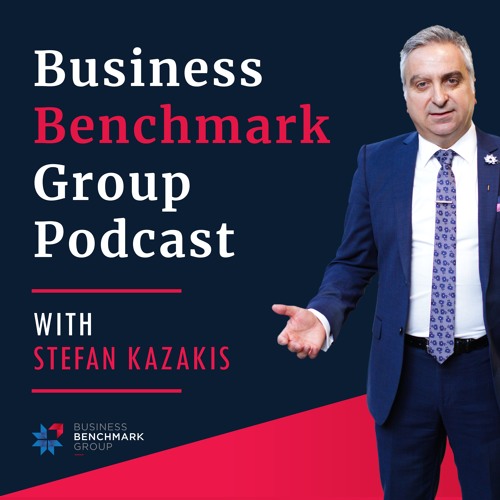 Welcome to the Business Benchmark Group podcast, where you will learn how to think strategically about your business and discover that whilst business ownership is not always easy, it doesn't need to be hard. With over 20 years' experience in turning stalling businesses into thriving enterprises, here is your host, Stefan Kazakis.
In our first episode we ask can you improve by 220% in one year? If you did improve by 220% in one year, what would that mean for you and your business? 220% may sound a lot but how about if you only had to improve 1% every day. Does that seem manageable?
With 220 working days in a year – indeed it does. Listen in to hear Stefan Kazakis share why it is important to strive for this each day, each week and each month and how being at your personal best should be non-negotiable for both you and your team.
For more information about Business Benchmark Group's coaching and training programs, visit businessbenchmarkgroup.com.au, or call 03 90010878. If you like this podcast, please rate it on iTunes, Stitcher or Soundcloud, and leave some feedback as well.
Thank you for listening.

Genre