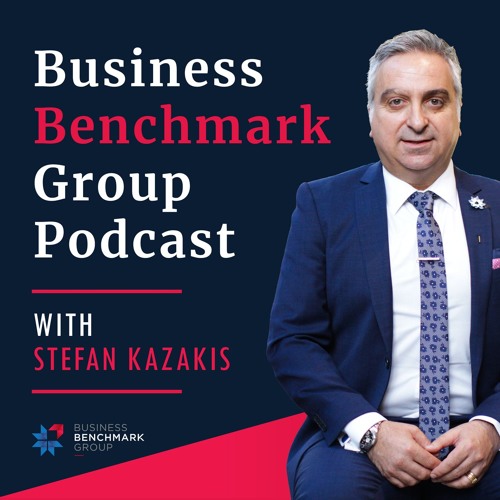 In this episode, Stefan shares more of his famous "Stefanisms" – key advice on how to constantly improve, and ultimately succeed, in achieving and executing your vision for your business.
Key to this is a need to develop outcome-based thinking. Always ask 3 key questions:
1. What's working?
2. What's not working?
3. What will we do about it?
Stefan also discusses the need to always see things from an optimistic perspective, how to prioritize work so that you always get your most valuable tasks done, and how to stay focused on the most important aspects of your business.
– – – –
For more information about Business Benchmark Group's coaching and training programs:"
Visit businessbenchmarkgroup.com.au:
Call 03 90010878.
Email info@businessbenchmarkgroup.com.au
– – – – – –
Find this Podcast & Subscribe:
iTunes:
https://itunes.apple.com/au/podcast/business-benchmark-group-podcast/id1372652118?mt=2
SoundCloud:

iHeartRadio:
https://www.iheart.com/podcast/269-Business-Benchmark-29372537/
Stitcher:
https://www.stitcher.com/podcast/business-benchmark-group-podcast
PodBean:
https://www.podbean.com/podcast-detail/yi4rd-6bc65/Business-Benchmark-Group-Podcast
ACast:
https://acast.com/businessbenchmarkgroup
Our Website:
http://businessbenchmarkgroup.com.au/resources/podcasts/
If you like this podcast, please rate it on iTunes, Stitcher or Soundcloud, and leave some feedback as well.

Genre