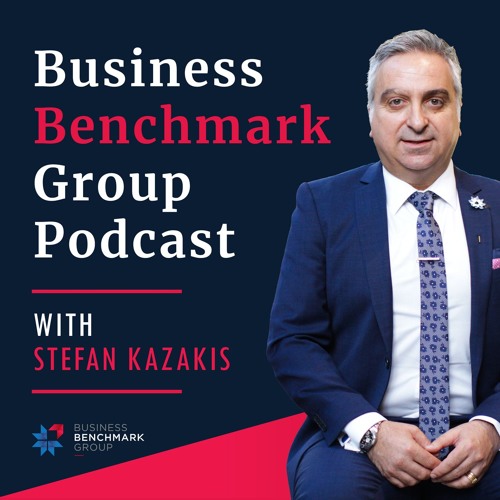 Bek McMillan is the owner of Gourmet Living in Templestowe Victoria (https://www.gourmetliving.com.au/).
Bek shares her really incredible business journey, which started with just an idea, and led to her being named as a Finalist in Telstra's Young Business Woman of the Year in 2015.
Bek achieved incredible success in a short space of time. In a period of just 12 months, Bek was able to increase her revenue by 350%, more than double her average dollar sale and double her database.
Much of that growth occurred when she was a Board of Directors 12 member at Business Benchmark Group.
She shares how important Board of Directors was for her success – including being held accountable to the plans she made, structuring her work so that she focused enough time on growing her business, and implementing processes for sales and following-up leads.
There are useful lessons and inspiring motivation here for every small business owner. Enjoy!
Visit Gourmet Living:
https://www.gourmetliving.com.au/
– – – – – – – – – – – – – – – – – – – – – – – –
Need a business coach?
Get in touch with Business Benchmark Group!
Visit businessbenchmarkgroup.com.au.
Email info@businessbenchmarkgroup.com.au
Call 03 9001 0878
– – – – – – – – – – – – – – – – – – – – – – – –
Buy Stefan's Books:
"How to Grow a Business"
https://www.amazon.com/How-Grow-Business-Stefan-Kazakis/dp/0994545274
"From Deadwood To Diamonds"
https://www.amazon.com/Deadwood-Diamonds-Business-Achieve-Success-ebook/dp/B00J1V0TWI
– – – – – – – – – – – – – – – – – – – – – – – –
Subscribe to our podcast:
iTunes:
https://itunes.apple.com/au/podcast/business-benchmark-group-podcast/id1372652118?mt=2
SoundCloud:

iHeartRadio:
https://www.iheart.com/podcast/269-Business-Benchmark-29372537/
Stitcher:
https://www.stitcher.com/podcast/business-benchmark-group-podcast
PodBean:
https://www.podbean.com/podcast-detail/yi4rd-6bc65/Business-Benchmark-Group-Podcast
ACast:
https://acast.com/businessbenchmarkgroup
Our Website:
http://businessbenchmarkgroup.com.au/resources/podcasts/

Genre