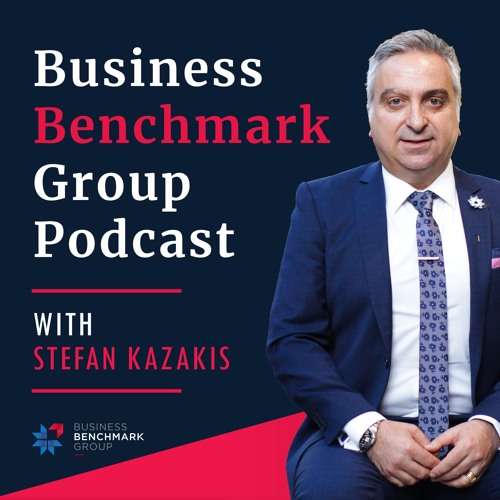 We interview Tom Harley, CEO of Harley & Sons Roofing (formerly Aussie Plumbers & Gutters) in a fantastic, candid interview discussing the challenges and successes in running and growing his business.
Harley & Sons Roofing (harleyroofing.com.au) is a second generation family business in Melbourne who has undergone huge growth over the past few years.
Prior to working with us at Business Benchmark Group, Tom was regularly working 14 hour days, encountered problems with lead-flow, recruiting, and the systems and processes within the business.
After joining our Board of Directors program, Tom implemented new processes and ideas that have allowed the business to grow competently and confidently.
Key achievements include:
– Huge growth in revenue, profit and team
– Focused on improving all elements of leadflow, workflow and cashflow, with incredible results
– Established systems and processes in all aspects of the business – allowing everyone to know their role and allowing for delegation of tasks to the right people
– Better time management and time spent working (better work/life balance)
– – – – – – – – – – – – – – – – – – – – – – – –
Need a business coach?
Get in touch with Business Benchmark Group!
Visit businessbenchmarkgroup.com.au.
Email info@businessbenchmarkgroup.com.au
Call 03 9001 0878
– – – – – – – – – – – – – – – – – – – – – – – –
Buy Stefan's Books:
"How to Grow a Business"
https://www.amazon.com/How-Grow-Business-Stefan-Kazakis/dp/0994545274
"From Deadwood To Diamonds"
https://www.amazon.com/Deadwood-Diamonds-Business-Achieve-Success-ebook/dp/B00J1V0TWI
– – – – – – – – – – – – – – – – – – – – – – – –
Subscribe to our podcast:
iTunes:
https://itunes.apple.com/au/podcast/business-benchmark-group-podcast/id1372652118?mt=2
SoundCloud:

iHeartRadio:
https://www.iheart.com/podcast/269-Business-Benchmark-29372537/
Stitcher:
https://www.stitcher.com/podcast/business-benchmark-group-podcast
PodBean:
https://www.podbean.com/podcast-detail/yi4rd-6bc65/Business-Benchmark-Group-Podcast
ACast:
https://acast.com/businessbenchmarkgroup
Our Website:
http://businessbenchmarkgroup.com.au/resources/podcasts/

Genre