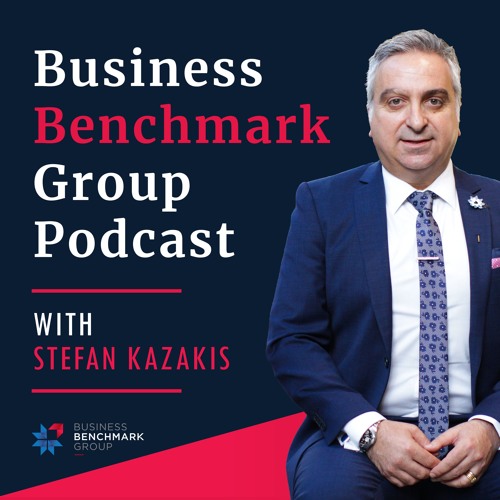 In this short "Think Tank" podcast, Stefan explains what it takes to build an A-Grade business.
He explores the 4 key aspects to needed to create a successful business:
1. Be an A-Grade Business Owner
2. Have an A-Grade Team
3. Having A-Grade Suppliers
4. Having A-Grade Customers
Without the first 3 things, you will not attract A-Grade customers.
Stefan then explores just what it takes be 'A-Grade'. In summary, it's about having a mindset about continuous improvement. That means you must measure everything you can, and make strategic decisions to improve all aspects of your business. You can't make those decisions based on gut-feel, they must be based on facts and evidence.
You should be aiming to leave a legacy with your business, and that means growing people that will be better than you at some point,
– – – – – – – – – – – – – – – – – – – – – – – – – –
Need a business coach?
Get in touch with Business Benchmark Group!
Visit businessbenchmarkgroup.com.au.
Email info@businessbenchmarkgroup.com.au
Call 03 9001 0878
– – – – – – – – – – – –
Buy Stefan's Books:
"How to Grow a Business"
https://www.amazon.com/How-Grow-Business-Stefan-Kazakis/dp/0994545274
"From Deadwood To Diamonds"
https://www.amazon.com/Deadwood-Diamonds-Business-Achieve-Success-ebook/dp/B00J1V0TWI
– – – – – – – – – – – –
Subscribe to our podcast:
iTunes:
https://itunes.apple.com/au/podcast/business-benchmark-group-podcast/id1372652118?mt=2
SoundCloud:

iHeartRadio:
https://www.iheart.com/podcast/269-Business-Benchmark-29372537/
Stitcher:
https://www.stitcher.com/podcast/business-benchmark-group-podcast
PodBean:
https://www.podbean.com/podcast-detail/yi4rd-6bc65/Business-Benchmark-Group-Podcast
ACast:
https://acast.com/businessbenchmarkgroup
Our Website:
http://businessbenchmarkgroup.com.au/resources/podcasts/

Genre