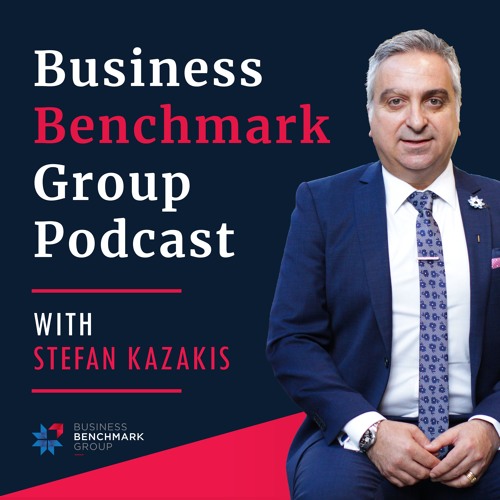 Martin Cooperwaite, co-founder of Kiandra IT (kiandra.com.au), shares the story of starting and growing his award-winning company, along with providing top advice for business owners implementing digital strategies in their business.
Martin's IT story started over 30 years ago when he wrote adventure computer games for his 2nd grade primary school friends. He's come a long way since, co-founding the award winning Melbourne-based software development and IT company 20 years ago.
Martin's drive and passion for custom software has been instrumental in developing Kiandra's reputation as one of Australia's top custom software development houses.
Kiandra has become one of Australia's top custom software development houses and has received a significant number of awards, including Medium-sized Business of the Year at the 2012 Telstra Business Awards, Best SMB Reseller at the ARN Awards, Best Overall Business at the Asia Pacific Business Excellence Awards, and awarded a BRW Best Place to Work seven years running.
Business owners will be interested to hear Martin discuss the importance of investing in digital, his "5 stages of stickiness" strategy, why it's important to track and measure every possible aspect of your business, and how to effectively implement digital strategies in any size business.
– – – – – – – – – – – – – – – – – – –
Need a business coach?
Visit businessbenchmarkgroup.com.au.
Email info@businessbenchmarkgroup.com.au
Subscribe to our podcast:
iTunes:
https://itunes.apple.com/au/podcast/business-benchmark-group-podcast/id1372652118?mt=2
SoundCloud:

iHeartRadio:
https://www.iheart.com/podcast/269-Business-Benchmark-29372537/
Stitcher:
https://www.stitcher.com/podcast/business-benchmark-group-podcast
PodBean:
https://www.podbean.com/podcast-detail/yi4rd-6bc65/Business-Benchmark-Group-Podcast
ACast:
https://acast.com/businessbenchmarkgroup
Our Website:
http://businessbenchmarkgroup.com.au/resources/podcasts/

Genre