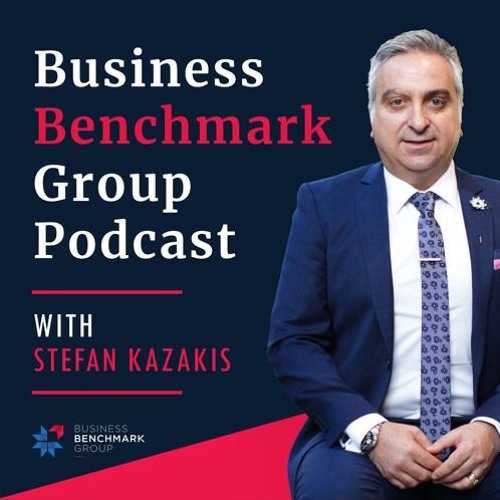 Stefan was fortunate to impart some wisdom to the nominees for the 2018 Manningham Business Excellence Awards Young Achiever.
As we head into a new year, this is a great opportunity to reflect on where you've been, and where you want to head in the new year and beyond.
Stefan shares some of his wisom with these up-and-comers in what he calls a "discovery conversation".
This is an inspirational discussion for everyone at whatever season of life you are in, based around the theme of how do you achieve success in business, and more broadly, in life?
Some of the pearls of wisdom and topics that Stefan explores (in what are fast becoming known as #Stefanisms!):
• Are you a person of integrity? Do you do what you say? Do you finish what you start?
• How to maintain standards – "The standard that you choose to walk by, defines you standard."
• Will you allow will-payer to move your life forward, or will-not power?
• Say no to the things that will not keep you on the path to mastery.
• You need to have passion – something that you're good at, and you love doing. You will have incredible energy when you are committed to something, and you have influence on the outcome.
• What's one way we can be 1% better every day? It's important that you commit to continually get better each and every day.
• Every day, before you leave home, say to yourself – "Today I will be at personal best". Feed yourself that vitamin every single day.
• How do you ensure that perfection isn't getting in the way of your progression?
• The most successful businesses have a 100% inclusive, 100% involvement culture.
• Consistently ask yourself – What is working? What is not working? What are we doing about that?
• Don't ask for things that don't have a commercial outcome. Pick your battles, walk in the feet of your leaders and owners, and focus on activities that have a commercial outcome.
• On the importance of prioritization: Less is more. Every individual in an organisation should not be responsible for more than 5 tasks.
• Delegation without a clear understanding of outcome is abdication.
• A leader is responsible for growing resources (people). A manager is responsible for managing the output of resources (people).
• The #1 reason why people join another's team is because something is going somewhere.
– – – – – – – – – – – –
Buy Stefan's Books:
"How to Grow a Business"
https://www.amazon.com/How-Grow-Business-Stefan-Kazakis/dp/0994545274
"From Deadwood To Diamonds"
https://www.amazon.com/Deadwood-Diamonds-Stefan-Kazakis/dp/0987542931/ref=sr_1_3?ie=UTF8&qid=1541507213&sr=8-3&keywords=stefan+kazakis
– – – – – – – – – – – – – – – – – – –
Need a business coach?
Visit businessbenchmarkgroup.com.au.
Email info@businessbenchmarkgroup.com.au
Subscribe to our podcast:
iTunes:
https://itunes.apple.com/au/podcast/business-benchmark-group-podcast/id1372652118?mt=2
SoundCloud:

iHeartRadio:
https://www.iheart.com/podcast/269-business-benchmark-29372537/
Stitcher:
https://www.stitcher.com/podcast/business-benchmark-group-podcast
PodBean:
https://www.podbean.com/podcast-detail/yi4rd-6bc65/Business-Benchmark-Group-Podcast
ACast:
https://acast.com/businessbenchmarkgroup
Our Website:
https://businessbenchmarkgroup.com.au/resources/podcasts/

Genre