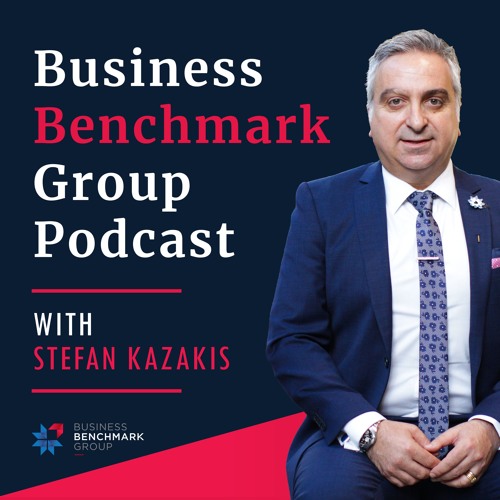 Joseph Lattouf, Co-Founder of Hairhouse Warehouse with his brother Tony, shares the incredible story of his life in business.
From humble beginnings of buying a single "run-down" hair salon in Doncaster, Victoria in 1987, to eventually becoming Australia's number one hair and beauty franchise with over 150 stores, he gives us his insight into the highs and lows of his journey, and what it took to achieve this astonishing success.
In a very brief summary: Persistence, hard work, passion and always striving to be better each and every day.
He calls his formula "Opening Day Attitude" – having the same drive to succeed every day that they had when they launched their business for the very first day.
Timestamps:
7:25 – Opening their first salon in 1987 – "Lattouf International"
10:05 – Starting Hairhouse Warehouse in 1992
14:05 – Ten years in business, running the business by the hour
15:36 – First setting up the franchise
17:26 – Opening an "upmarket" store and how that challenges their value proposition
18:12 – When is it time to reinvent? How to stay #1?
19:48 – Learning how to better engage with customers
20:40 – Reinventing and overhauling the store – Re-evaluating the entire business model
23:00 – Creating and utilizing their customer database
25:30 – Creating private label product ranges
27:28 – Creating effective advertising
28:00 – Being driven to succeed for their franchisees
29:30 – The challenges of being a family business
32:10 – Finding work/life balance
32:30 – Succession planning
33:30 – Mergers and acquisitions
34:25 – Creating a legacy
34:50 – Giving back to the community
35:30 – Creating a winning culture
36:35 – Current challenges and looking to the future
38:00 – Stefan wrapping up
38:50 – Q&A
39:22 – Not straying too far from their core identity & hanging on to the reigns of the business
– – – – – – – – – – – – – – – – – –
Need a business coach?
Visit businessbenchmarkgroup.com.au.
Email info@businessbenchmarkgroup.com.au
Subscribe to our podcast:
iTunes:
https://itunes.apple.com/au/podcast/business-benchmark-group-podcast/id1372652118?mt=2
SoundCloud:

iHeartRadio:
https://www.iheart.com/podcast/269-Business-Benchmark-29372537/
Stitcher:
https://www.stitcher.com/podcast/business-benchmark-group-podcast
PodBean:
https://www.podbean.com/podcast-detail/yi4rd-6bc65/Business-Benchmark-Group-Podcast
ACast:
https://acast.com/businessbenchmarkgroup
Our Website:
http://businessbenchmarkgroup.com.au/resources/podcasts/

Genre