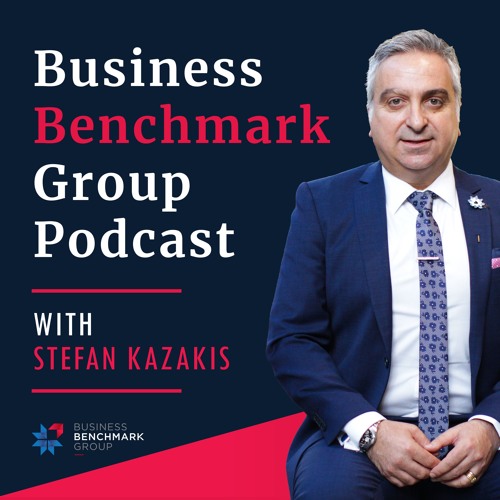 Matthew Adams founded Motosign (https://motosign.com.au) in 2004 and has grown a business that is passionate about everything to do with signage – vehicle signage, car wraps, shop front signage, wall graphics, outdoor banners and much more.
Matthew joined our Board of Directors 12 program in 2017, and within one year, the business has achieved phenomenal growth, including doubling their revenue within a year, growing their team from 4 to 7 and doubling their Average Dollar Sale.
Matthew Adams explains the change in his in mindset and identity he's experienced in his first year as part of our Board of Directors 12 Program – and what that has done not only for his business, but also his family and personal life.
As Matthew mentions:
"My mindset has improved 1000% in the last year."
My wife pointed out that since joining Business Benchmark Group, she could see the change in me. Having things like cashflow under control keeps a lot of pressure off the family. Paying for the kids schooling, paying off the house, paying for holidays… since our crisis point, it has freed things up a lot.
The sky is the limit. We would have never have even thought about a million dollars turnover three years ago!"
MotoSign continues it's exceptional growth, and is progressing and diversifying in all areas of the business. This episode is full of inspiration and advice for business owners at all stages of business.
– – – – – – – – – – – – – – – – – – – – – – – – – –
Need a business coach?
Visit businessbenchmarkgroup.com.au.
Email info@businessbenchmarkgroup.com.au
Subscribe to our podcast:
iTunes:
https://itunes.apple.com/au/podcast/business-benchmark-group-podcast/id1372652118?mt=2
SoundCloud:

iHeartRadio:
https://www.iheart.com/podcast/269-Business-Benchmark-29372537/
Stitcher:
https://www.stitcher.com/podcast/business-benchmark-group-podcast
PodBean:
https://www.podbean.com/podcast-detail/yi4rd-6bc65/Business-Benchmark-Group-Podcast
ACast:
https://acast.com/businessbenchmarkgroup
Our Website:
http://businessbenchmarkgroup.com.au/resources/podcasts/

Genre