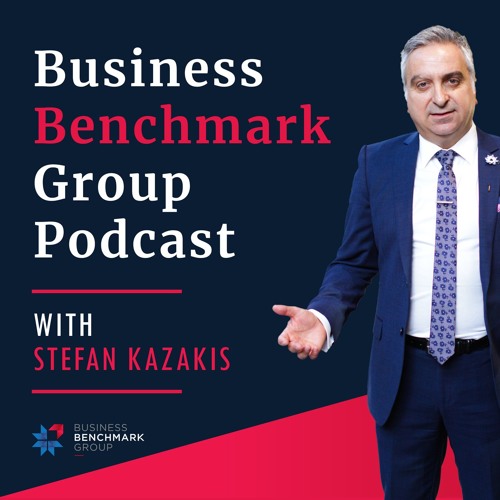 Chris Galea's story as a business owner is an incredibly interesting and eventful ride. He purchased Polyshine – suppliers of polishing compound for the manufacturing industry – in 2008 and by 2010, he was down to his last $1,000 in the bank and was on his way to Singapore to do a deal that HAD to work, otherwise he and his business were in dire straits.
Unfortunately, that meeting fell through! He was "stood up" and had no other options on the table, and was staring down the failure of his business after years of hard work.
However, without giving away more of his story, through tenacity and persistence, it was this same trip that turned around his fortunes completely.
In the years since, he has built a very strong reputation of the business internationally and taken advantage of some amazing opportunities and his business has flourished ever since.
This is a must-listen to episode for business owners who have ridden all the ups and downs of life as a business owner.
Chris's story shows the power of making the most of any situation, the drive to continue during difficult circumstances and what it takes to come out the other side in a mush stronger and fortunate position.
– – – – – – – – – – – –
Buy Stefan's Books:
"How to Grow a Business"
https://www.amazon.com/How-Grow-Business-Stefan-Kazakis/dp/0994545274
"From Deadwood To Diamonds"
https://www.amazon.com/Deadwood-Diamonds-Business-Achieve-Success-ebook/dp/B00J1V0TWI
– – – – – – – – – – – – – – – – – – – – – – – – – –
Need a business coach?
Visit businessbenchmarkgroup.com.au.
Email info@businessbenchmarkgroup.com.au
– – – – – – – – – – – – – – – – – – – – – – – – – –
Subscribe to our podcast:
iTunes:
https://itunes.apple.com/au/podcast/business-benchmark-group-podcast/id1372652118?mt=2
SoundCloud:

iHeartRadio:
https://www.iheart.com/podcast/269-Business-Benchmark-29372537/
Stitcher:
https://www.stitcher.com/podcast/business-benchmark-group-podcast
PodBean:
https://www.podbean.com/podcast-detail/yi4rd-6bc65/Business-Benchmark-Group-Podcast
ACast:
https://acast.com/businessbenchmarkgroup
Our Website:
http://businessbenchmarkgroup.com.au/resources/podcasts/

Genre