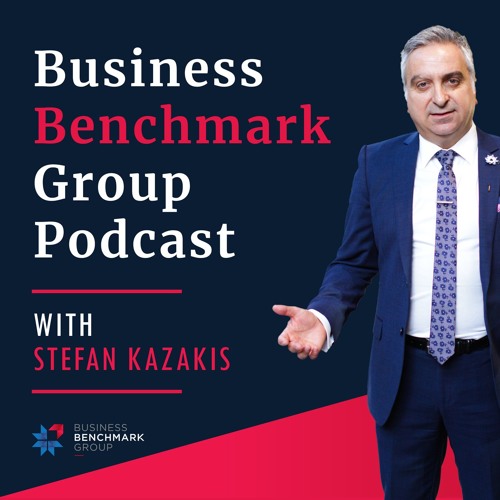 Many business owners say they win a lot of their clients through word-of-mouth or referrals. However, we find that many of these same business owners who claim this actually have no structured process in place – the referrals come randomly and unpredictably.
At Business Benchmark Group, we're calling this month of June "Referral Month" and throughout the entire month, we will be sharing a whole wealth of information about how to build an effective referral strategy.
In this episode, our Senior Strategist Damien Churton guides us through the process of building an effective referral strategy.
• 0:28 – Introduction to Referral Month
• 2:38 – Damien discusses his experience with Referral Marketing
• 4:43 – Where do you get your referrals from?
o How do you build and leverage your existing network?
o How to identify your circle of influence
• 8:05 – Get clear on your ideal target market.
• 10:55 – What to say when asking for the referral. How clear is your ask?
• 15:25 – Dealing with your head trash
• 19:20 – You need a structured process
This is just a brief overview of building an effective referral strategy. We encourage you to download our eBook and sign-up to our weekly EDM were we discuss each of these steps in far more detail, and give you activities to put in place which will help you build a successful strategy.
– – – – – – – – – – – – – – – – – – – – – – – – – –
Subscribe to our podcast – NEW EPISODES EVERY TUESDAY!
iTunes:
https://itunes.apple.com/au/podcast/business-benchmark-group-podcast/id1372652118?mt=2
Spotify:
https://podcasters.spotify.com/podcast/5ZbuFOBaZ8YQ3eT1u3Y14R
SoundCloud:

iHeartRadio:
https://www.iheart.com/podcast/269-Business-Benchmark-29372537/
Stitcher:
https://www.stitcher.com/podcast/business-benchmark-group-podcast
PodBean:
https://www.podbean.com/podcast-detail/yi4rd-6bc65/Business-Benchmark-Group-Podcast
ACast:
https://acast.com/businessbenchmarkgroup

Genre