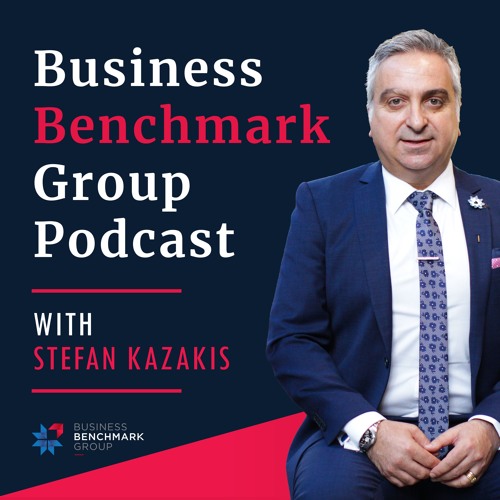 In this brain stretch episode, Stefan asks you to think global and think about how your business can serve more customers and take advantage of more opportunities beyond our borders.
What does your business, and your life, look like in 10 years time?
Stefan discusses the need to engage in forward-thinking, and consider creating that will take you where you want to be. In 520 weeks, you might be stuck in the same place, or you could be in a whole new place. Ultimately, it is up to you. You are the agent of change.
It's not just about working harder. The game of business is about leveraging other people's time and other people's money.
Stefan describes the 6 Keys to becoming a Game Changer.
1. Focus
2. Uncomfortable
3. Resilience
4. Ignorance
5. Failure
6. No excuses
– – – – – – – – – – – –
Buy Stefan's Books:
"How to Grow a Business"
https://www.amazon.com/How-Grow-Business-Stefan-Kazakis/dp/0994545274
"From Deadwood To Diamonds"
https://www.amazon.com/Deadwood-Diamonds-Business-Achieve-Success-ebook/dp/B00J1V0TWI
– – – – – – – – – – – – – – – – – – – – – – – – – –
Need a business coach?
Visit businessbenchmarkgroup.com.au.
Email info@businessbenchmarkgroup.com.au
– – – – – – – – – – – – – – – – – – – – – – – – – –
Subscribe to our podcast:
iTunes:
https://itunes.apple.com/au/podcast/business-benchmark-group-podcast/id1372652118?mt=2
SoundCloud:

iHeartRadio:
https://www.iheart.com/podcast/269-Business-Benchmark-29372537/
Stitcher:
https://www.stitcher.com/podcast/business-benchmark-group-podcast
PodBean:
https://www.podbean.com/podcast-detail/yi4rd-6bc65/Business-Benchmark-Group-Podcast
ACast:
https://acast.com/businessbenchmarkgroup
Our Website:
http://businessbenchmarkgroup.com.au/resources/podcasts/

Genre